Gain Peace Of Mind With Local, Personalized Service From An Adoption Expert
Are you pregnant and considering adoption?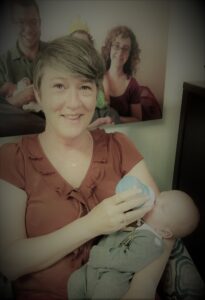 I work with women all over the country, and I'm based in Northern California.
My services are free to birth mothers and pregnant women considering adoption.
You will work directly with me, an adoption attorney and birth mother (read my story here), to get the answers and support you need.
I will be your first point of contact.
I will never assign you to a case worker or a volunteer.
Adoption isn't the right choice for everyone, but it might be the best option for you. I will work with you personally to explore your options and make a plan, if you wish. You can contact me even if you aren't sure about adoption. I'm here for you even if you just need someone to listen. You are never obligated to do an adoption!
Use the contact form on this page to reach out to me directly and confidentially.
You can also explore the website for my non-profit adoption organization. This site has a lot of helpful information. You will learn more about:
The adoption process: the steps from start to finish
Open and closed adoption: which is right for you?
Birth parent rights and whether the father must consent
How I can help you find an adoptive family
Or, reach out to me directly and confidentially now. You can ask any questions at all or share any concerns or fears that you might have using the form below. I hope to hear from you soon!
Contact Megan