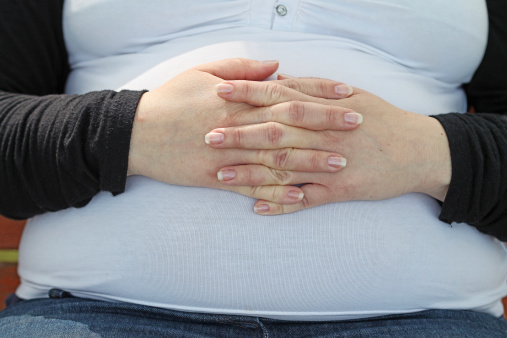 Choosing surrogacy? Look for a program that provides high quality support.
You'd love to add to your family, and you're excited that you believe you've found the perfect surrogacy program. But wait: before you leap into a surrogacy agreement, make sure that your excitement hasn't led you astray. When you're considering surrogacy as a way to grow your family, it's important that you choose the right program to help your family get a good start.
What is Surrogacy?
Surrogacy is a way to grow your family by having a surrogate mother carry your child. In traditional surrogacy, a surrogate mother not only carries the child for that child's future family, she also provides the eggs to create the child. In gestational surrogacy, parents' eggs or sperm may be used to create an embryo that's implanted into the surrogate, or the surrogate may carry a donated embryo.
Avoiding Surrogacy Scams
In order to avoid surrogacy scams you will need to do your due diligence. You should only work with dedicated and experienced professionals that will guide you through the process. Choose a team that is caring and compassionate, but also one that is experienced and that can take care of necessary legal paperwork and other details. Remember, too, that the term "agency" doesn't necessarily mean that the "agency" is licensed. There is not state entity that licenses or regulates surrogacy "agencies." That said, an attorney-run surrogacy program is regulated to the extent that an attorney is licensed by the state bar.
Unfortunately, where there is a deep desire for a family, there are also people who'd like to take advantage of that desire. Surrogacy scams have been in the news in the past few years. Experiences such as the ones at Planet Hospital have led to painful losses of funds and hopes for families who'd decided to pursue surrogacy. When you're considering a surrogacy program, keep in mind that a program or agency that promises cut-rate costs and a speedy path to surrogacy might be completely fraudulent, or it may not support surrogate mothers and families in a way that leads to a healthy child and a well-supported surrogate mother and family. How can you avoid surrogacy scams?
Look at the Program's Track Record
Surrogacy agencies can help you achieve your dream, but it's important to take a serious look at the track record of the program you choose. Ask good questions.
Where is the program or agency located? Connecting with a local program or agency will help you get an in-person understanding of the people behind the program.
What is the program or agency's history? Look for one that's licensed and that has an established and visible track record. Speak with people who've been through the program – ask the program for references.
Who will be your surrogate mother, and what do you know about her background, health, and the support that the program provides? A surrogacy is a partnership, and helps solidify this relationship if you and the surrogate mother can choose to work together.
How will they help you create a plan to ensure that transitioning your child to your future family goes smoothly? Make sure that the program has the background and legal experience to facilitate surrogacy.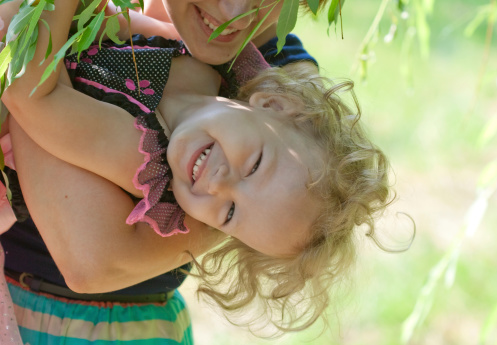 A surrogacy agency with a proven track record will help you add to your family.
Choosing a Surrogate
Why are these questions important? They not only protect you financially, they also protect your child. Many legal issues should be considered.
When you choose surrogacy, you invite another partner into your child's life: the woman who gives birth to that child. You want to make sure that your surrogate mother is healthy and supported during this special time. Working with established legal professionals can help you ensure that you're working with a mother who's interested in helping you build a healthy family, someone who will make healthy choices throughout her pregnancy.
Smoothing the Transition
You and your surrogate need support during the surrogacy process to help make the process easy for everyone. Like adoption, surrogacy is a choice that is full of emotion. It's amazing and challenging to see someone giving life to your child. Surrogacy is also an emotionally-moving process for the surrogate mother, who can feel a wide range of emotions as she grows a new family. It's important to have clear support for your surrogate mother, good communication and a well-thought-out transition plan for the time when the baby is born. A high quality firm will have high standards, they will provide extensive information and support to both the surrogate mother and prospective parents.
You want to create a family, and surrogacy is one way to achieve your dream. Look for a superior program that will work with you and the surrogate mother to help you have a healthy child and a smooth transition into parenthood. If you sign up for a surrogacy scam, your arms may be empty, and so will your bank account. You need good advice and an agency with a solid reputation. Contact us at (925) 945-1880 to talk about your desire to build a family and we'll help you decide if surrogacy is right for you.
Sources:
http://america.aljazeera.com/watch/shows/america-tonight/articles/2014/5/14/desperate-for-a-babyscammedinglobalsurrogacysnewestfrontier.html