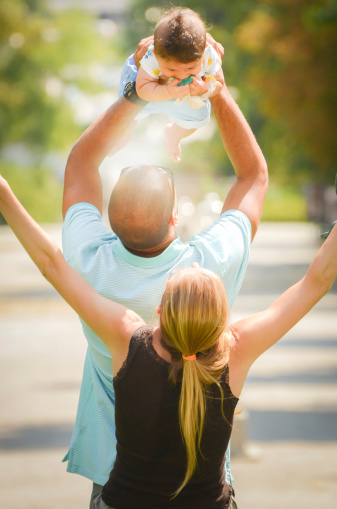 Bringing home a baby to love feels like a miracle to brand new parents.
Couples decide to adopt a baby for a number of reasons. For some, the decision comes after much struggle with infertility or loss.
Brooke and Brandon
"My husband and I lost our son in July of 2011," said adoptive mom Brooke. "Austin came preterm and he was too small to make it. After the loss we went thru several failed IUI attempts."
Brooke and her husband Brandon were praying for a miracle, and they got it. "In the midst of all the heart break and let downs a miracle happened. An adoption opportunity arose and we went for it!" said Brooke. The couple got in touch with Family Formation.
And Sierra Makes Three
"We got Megan Cohen's information from the fertility specialist we were currently seeing. We decided to stop fertility treatments and go down this new and scary road of adoption," Brooke recalled. "In the end, we got our baby girl and we are now as happy as can be." Brooke and Brandon named their baby "Sierra."  
Miracle Workers
"Megan and her staff at Family Formation are very professional and were always there for us," Brooke marveled. "Megan always had the best advice and I can honestly say without her advice we may have done or said something stupid which could have hurt our opportunity of adopting our baby girl."
"Family Formation works with adoptive parents throughout the process," said Brooke. "Megan referred us to the best adoption agency, educated us every step of the way and at times was our family counselor," she laughed. "We will always carry a special place in our heart for Megan. Megan made our one and only dream of becoming parents come true."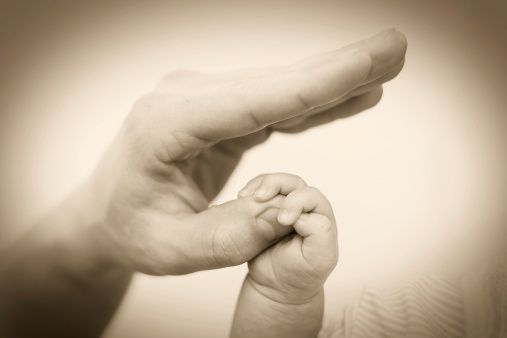 Family Formation helps the miracle happen.
Fred and Jennifer had a similar experience.
Fred and Jennifer
"My husband and I struggled with infertility for about 13 years," said Jennifer. "We came to a decision that it really didn't matter to us if we had a baby biologically or if we adopted, we just wanted to be parents."
The couple knew they had to find help, people they could trust through this complex and emotional process.
"We had researched several different adoption agencies and attorneys and decided that Family Formation was the very best fit for us… we loved them all, the minute we met them," Jennifer said.
A Rock
"Through the entire process, Megan was our rock. She shared in the ups, downs and then the ultimate high when we brought home our baby boy this past December. We are happier than we have ever been and so in love with our little guy… it's like he was meant to be ours the entire time."
Jennifer and Fred needed guidance, and they got it.
"There are so many great things to say about the entire team at Family Formation; they educated us, advised us, walked us through the process step by step (probably several times) and they never got frustrated or annoyed with our questions…. they are just GREAT!" Jennifer beamed.
Adoption can be challenging, but it is entirely possible.
To get started on your miracle, give Family Formation a call today.