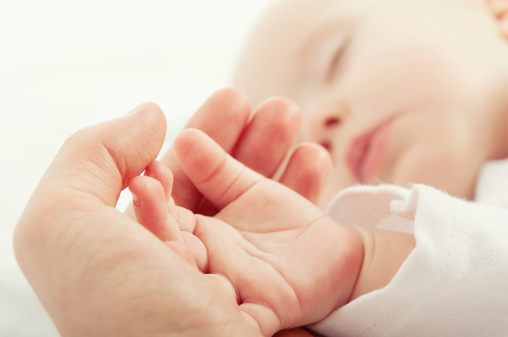 When you're having a baby, you know that you need to stay healthy. After all, you are the person who is caring for that baby until you give birth. Two common adoption questions that birth mothers have are how to be well during pregnancy and how to get ready for childbirth.
Prenatal Help for Pregnant Women
Once you know you're pregnant, it's important to get support to take care of yourself. That way, you'll know about problems like low iron or gestational diabetes, and you'll get checkups to make sure that your baby is developing normally. If you need help getting prenatal appointments, you may qualify for Medicaid. If you don't qualify, look at the Children's Health Insurance Program to see if you can find low cost insurance during your pregnancy.
Maintain or adopt healthy habits during your pregnancy. Take a vitamin with folic acid to prevent neural tube defects and other birth defects such as a cleft palate, and seek support if you currently drink, smoke, or use other substances. The Smokefree web site has both online and live help for you if you need support to quit smoking.
Make sure that your diet includes plenty of fresh fruits and vegetables, healthy sources of protein, and whole grain carbohydrates. This can be hard to achieve when you're on a limited budget. The Special Supplemental Nutrition Program for Women, Infants, and Children (WIC) provides pregnant and postpartum mothers with supplemental food, nutrition education, and health care referrals.
Getting Ready for Labor
Taking a prenatal class will help you understand the changes in your body and will help you get ready for labor. It's good to invite a partner, family member, or friend to these classes as well, so that your support person also understands what might happen during labor. Take a look at the hospitals or other birthing facilities in your area. Imagine yourself giving birth there. Walk through and tour the facility so that you know what will happen when you go. Preparing well for childbirth can help you make a birth plan and help with your adoption planning.
Caring For Yourself After Delivery
When you are choosing adoption, it's still important to have good post-natal care. Childbirth involves a lot of physical work and it's important to have a good medical team and a group of friends or family who can help you recover. You may experience complications such as stitches or a cracked tailbone or you may need to recover from a cesarean section. You'll need to check in with a medical professional for follow up care if you experience complications.
If you are not pumping milk, you will need to relieve engorgement and gradually reduce your milk supply so that you are not uncomfortable. A lactation consultant can help with engorgement and strategies for pumping or reducing your milk supply. Sometimes, women experience sadness after adoption or simply after giving birth. To help avoid or relieve postpartum depression, it is important to have a good support system and consistent check-ins with medical professionals or counselors.
Planning for a healthy pregnancy and postpartum time will help you and your baby stay well during this time.
Working with a legal firm that assists birth mothers can help ensure that you will have the care you need, before and after the baby is born. Call us today at (925) 945 1880 or (800) 877-1880 with questions or comments. We look forward to providing the answers you need.
Sources:
BabyCenter: Help for Low Income Pregnant Women: http://www.babycenter.com/0_help-for-low-income-pregnant-women-and-families_10320594.bc
Smokefree: http://smokefree.gov/
Women, Infants and Children: http://www.fns.usda.gov/wic/women-infants-and-children-wic