Blog
Our blog covers topics on adoption, assisted reproduction, and surrogacy.  You can read articles, personal stories, and commentaries written by our staff and our clients.  A complete listing of all blog postings appear in chronological order below.  To sort entries based on your interests, select one of the categories to the right under "categories."
Please call us or send a confidential email if you have any questions, comments or would like to to contribute to our blog.  We look forward to hearing from you!
(925) 945 1880 or (800) 877-1880.
If you've found our website, you're likely pregnant, the pregnancy wasn't planned, and you're asking yourself "Should I keep my baby?"  We've worked with many women over the years who have considered adoption, some have decided to put a baby up for adoption and others have decided to parent.  This article addresses some of the things you should think about if you're pregnant and asking yourself  if you should parent your baby.
Is someone pressuring you?
Adoption isn't the right choice for everyone.  If your parents, the baby's father, or another adoption professional is pressuring you to put your baby up for adoption, you really need to think twice.  Family members and friends will move on from your adoption experience or even forget with time.  Your feelings will likely be quite different–the adoption will probably become part of your identity and part of who you are.    It's critical to your well-being that you make the choice freely, that you consider what's best for you and what's best for your child.
Are you embarrassed about your situation?
If you're asking yourself "should I keep my baby?" you may not want to tell anyone you're pregnant.  Maybe you're hoping to keep the pregnancy a secret and that you won't have to tell your parents or the baby's father.  Maybe you were planning to parent with the baby's father and then your relationship fell apart, and now you're looking at single parenting (this is what happened to me!).  You may have been considering putting your baby up for adoption and you're afraid that you will be judged, that someone will try to tell you what to do, or that there must be something wrong with you to even consider this option.  At some point you will have to deal with these things and  it's much better to deal with them now because people may surprise you!  Many family and friends are very supportive of adoption if they know a birth mother has made the choice out of love and in her own and her baby's best interest.  They may offer other options and solutions and could help you answer the question "should I keep my baby?"
Are you in a financial crisis?
Financial  difficulties are frequently temporary, and there are many state and federal aid sources available to women who are pregnant.  If you are thinking about putting a baby up for  adoption because you're afraid of how you will cope financially, you really need to research all resources available to you.  Many women choose adoption because they are already parenting other children and know that they cannot  afford to care for another one.  Adoption isn't the right choice for everyone, and if you are doing simply because of money issues right now, it may not be right for you.  If you're wondering "should I keep my baby?" because you've considered your current and long-term financial situation and you are confident it is in your and your child's best interest to put your baby up for adoption, then adoption might be the right choice for you.
Are you hoping to co-parent with the adopting parents?
It's important to be real about the decision to put your baby up for adoption.  Some open adoptions involve lots of family contact and visits, allowing you to watch the baby grow.  I know adopting parents that have the birth mother babysit from time to time, though  this is more the exception than the rule.  The legal process of adoption involves terminating your parental rights and establishing the adopting parents' parental rights.  This means that the adopting parents make all decisions about their adopted child's care, education, etc.  The adopting parents can move wherever they want with their adopted child.  Many adoptions include post-contact agreements that you and the adopting parents will always stay in touch, and that you will get the photos, letters, and visits with your baby that you want.  But you will not be helping to parent the child.  If this is what you're hoping for and you're still asking yourself "should I keep my baby?"  then the answer is likely YES!
( Read more about how we can help answer your questions about adoption)
At Family Formation, we have had a surrogacy program for over twenty-five years and during that time, case law in California relating to gestational surrogacy has become well established.  Solid case law does not provide such a reassuring foundation in many other states and in many countries in the developed world, gestational surrogacy remains outside the law.
Over the past weeks, we have followed with interest, the story of an Irish couple.  The wife, unable to carry a pregnancy herself, accepted the offer from her sister to act as a surrogate mother.  Her sister went on to deliver twins for the couple.  However, the State, citing an article in the Irish Constitution, refused to allow the genetic mother to be named on the birth certificate as the children's mother.  The resulting legal battle proved long and emotional for the family, but in a landmark decision in the High Court this week, the judge ruled in favor of the genetic mother.
On the same day in Ireland, it was reported that the father of a two year old girl born to a surrogate mother in India, won an appeal to be legally named the parent and guardian of his daughter.
These decisions appear to signify both a move to support gestational surrogacy and an affirmation of the modern family.  For a largely conservative, Catholic country, yesterday's events were significant.  However, with constitutional issues at stake, it is likely that the State will appeal the decision.
The events in Ireland serve to remind us how fortunate we have been to help build hundreds of families through gestational surrogacy and to work in an environment which recognizes the many ways that our diverse society chooses and is able to build its families today.  We will continue to follow the story.
The process for putting a baby up for adoption is pretty simple.  We receive many email requests with lots of the same types of questions.  This article focuses on a few frequently asked questions about how to put a baby up for adoption and making an adoption plan.
Who decides which family adopts the child?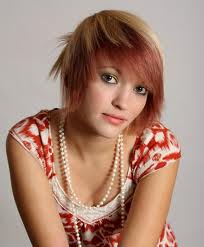 You decide which family will adopt your baby!  You don't have to be sure whether you want to put your baby up for adoption, but you can get the process started which will likely help you decide whether putting your baby up for adoption will work for you.  Here are the steps to choosing a family:
We will collect information from you, get to know you better, and really listen to what qualities you are looking for in an adopting family.
We collect information from adopting parents before you have even contacted our office!  All of the adopting parents we work with have met with us in our office; we have spent several hours getting to know them and their dreams for a family and the type of relationship they want with a birth mother.  All will have completed detailed background information and background checks.
Once we get to know everyone, we will present you with only those families who are a match for your criteria.  Adopting families come in a variety of ages, races, religions, and life styles.  You will always choose who adopts your baby.
Is financial assistance available?
If you're making a plan to put a baby up for adoption, California allows adopting parents to help you with your pregnancy related expenses, this includes some living expenses.  However, some states do not allow for certain types of support during pregnancy and some don't permit any assistance at all.  Call or email our office to find out if expense assistance is allowed in your state.


Who pays the doctor's bill?
In every state, the adopting family may pay all medical bills that aren't covered by your medical insurance.  We may be able to help you obtain insurance.  In most states, this medical assistance can happen prior to and after a woman has put a baby up for adoption.


What about counseling?
You will always decide if you want to talk with an experienced counselor.  We strongly believe that an adoption should be a win-win situation. When a woman is thinking about putting a baby up for adoption, we always encourage counseling both prior to and after the arrival of the baby and understand the grieving process a birth family may go through around the birth of the child.  We will refer you to a counselor in your area.  We will only refer you to a counselor who is neutral as to the outcome of the adoption.  Counseling bills are paid by the adopting family through our trust account. There is no cost to you at all!


(Read more about our unique team  which includes a birth mother who knows what you're going through.)  
Who pays for legal services necessary for the adoption?
The adopting family always pays all legal fees and costs.  The adoption will be completed at no cost to you.

(Read more about birth fathers and their rights)
Can I see the baby before and after the birth?
How much contact you have with the family before and after the birth is entirely up to you.  Sometimes your ideas will change about how much contact you would like especially if you develop a strong relationship with the adopting parents.  Contact can grow naturally along with your relationship.  Our goal is to learn as much as we can about your thoughts on contact before you decide to put your baby up for adoption and will only present you with families who have similar feelings about contact.
Usually birth mothers meet adopting parents before the baby is born.  This helps to break the ice before everyone shows up at the hospital.  The birth mother and adopting family may also agree on contact after the baby is born.  Most birth mothers want photos and updates via email or text messaging.  Some birth mothers request visits once or twice per year after the baby is born.  We work closely with birth parents and adopting parents to make sure everyone's expectations are clear and are met.
(Read more frequently asked questions about putting a baby up for adoption)
Contact us for FREE, confidential and compassionate advice.
Giving a Baby up for Adoption is NOT Giving Up!
Many people use the phrase "give a baby up for adoption"; however this choice really is not really "giving up."  Adoption is an emotional roller coaster, and this article focuses on some of the emotions you may experience as you make an adoption plan and move forward with an adoption.
Making an Adoption Plan Can Be a Relief
Setting out on the adoption journey can be stressful and overwhelming.  For many birth mothers, taking those first steps can be a huge relief.  It's important to remember that making a plan is not giving up.  Instead…
Making a plan for you and your baby means that you control the decisions about how the adoption is going to work.   You will decide who the adopting parents will be and how much contact you will have with them and the baby throughout your lives.  The adoption will be tailored to you and your needs.  Learning how adoption works and understanding your role in the process can be very empowering. Our goal is that you will come to see that you are not "giving a baby up for adoption," but rather creating a plan for the life you want for your baby.
Making a plan means you will become part of a community of birth mothers, some who are considering adoption and others who have already placed.  You are not alone.  There is support for you whenever you need it.
Making a plan means you will have access to experts who will guide you. Just talking with an expert about adoption can be a relief.  Many birth mothers feel that the minute they choose the adopting family, a huge weight is lifted.  It can be really helpful to speak with someone who has been in your shoes.
It's OK to Feel Anxious
Whether it's a first pregnancy or fourth, most women will feel anxious in the weeks leading up to delivery.  Giving birth is a major life event, and it can be hard on your body and emotions. Many birth mothers get anxious because:
They want to get the pregnancy over with.
They anticipate the sadness they will feel when they leave the hospital and the baby goes home with the adopting parents.
Recognizing that these emotions are normal and proactively addressing them can relieve some of the anxiety.  Keeping busy can be helpful.  Here are some helpful ideas as you await the birth:
Use the last few weeks of pregnancy to put together a family album of letters and photos for the baby.
Spend quality time getting to know the adopting parents, sharing meals or shopping for maternity clothes.
Talk with a counselor and connect with other birth mothers through email, online forums, and support groups.  These are excellent ways to address difficult emotions and will remind you that you are not alone and not giving up.
Mixed Emotions
Every adoption is a miracle, a dream come true for adopting parents.  By the time adopting parents meet a birth mother, they may have experienced incredible sadness and loss through infertility, miscarriages, and years of waiting to adopt.  Adopting parents feel humbled that a woman will choose them to raise their child.  As a birth mother you may feel excited and proud to give the gift of family.  However, you will also likely feel sad and a sense of loss.  It can take several weeks or even months to process these emotions and post pregnancy hormones can make this challenging.  Here are a few things you can do to help get through this important time:
Stay in touch with the adopting parents. Receiving photos and updates by text and email is really common in the first month or so.  Seeing photos of the baby with the family, knowing the baby is thriving and that the adopting parents are so incredibly happy can be really helpful in reaffirming your choice.
Talk with an experienced counselor, other birth mothers, or someone in your religious community.  It's important to remember that you aren't alone and that support is there whenever you need it.  It's also important to stay connected to your support systems as you continue to move on and process your feelings about the adoption throughout your life.
Hope and Pride
Putting a baby up for adoption is not an easy choice, but made for the right reasons and with support, it can be a choice you will be proud of.  Birth mothers who maintain contact with the family and watch their birth child grow, frequently feel proud of the person that child becomes and proud of themselves for making the adoption choice. In addition, the choice may lead to renewed ambition and focus, allowing you as a birth mother to feel hopeful that your own dreams and visions for the future are possible, that you did not "give a baby up for adoption" but rather, you made a choice and a plan to give your child the life you wanted for him or her.
Learn more about whether adoption is right for you, click here
I'm so glad we are going for a second surrogate embryo transfer.  Six days after our confirmed "chemical pregnancy," I received an email from the nurse coordinator at the physicians' office.  She inquired as to how I was feeling, and asked if I would like to move forward with another attempt.  I was relieved to know that the wonderful Intended Parents I am working with wanted to continue forward with me.  I am so grateful and encourage to be working with people who have a clear understanding of this process, and all its variables.
At this point, I am cycling on my medications again.  I will see the physician tomorrow for blood work, and lining check.  We have a transfer date set in just a few weeks.  I maintain my faith in this process, and remain optimistic in a successful journey.
(Read more about how to become a surrogate)
Find a Surrogate Online: Get Accurate Background Information
Surrogates who advertise their services on the internet might do so after discovering they were not qualified for an agency or law firm surrogacy program.  Once a potential surrogate understands the reasons she doesn't meet a program's criteria, she might alter the information provided to potential parents so that she will meet with their approval. It's difficult for intended parents who are new to the process to understand how to conduct their due diligence. Intended parents aren't neutral parties and might not be willing to reject a potential surrogate for reasons which are obvious to an experienced screener. Our staff are experts at screening surrogates and quickly identifying potential legal, medical and insurance issues, the purpose of which is to protect not just the intended parents but the surrogate and her family as well.
Find a Surrogate Online: Ask Why She'd Want to Go it Alone
Intended parents should question why a surrogate wants to do go through the surrogacy process on her own, particularly if she's never been a surrogate before.  The compensation and benefits a program offers are not markedly different from what she can obtain on her own.  Perhaps the entrepreneurial spirit camouflages those who don't take instruction or believe they can find a better way to do things.
For free, confidential information about our program click the contact us button to the right.
I speak with many young women each week who ask me how to give their baby up for adoption.  I'm quick to offer new language for these women to think about and to describe their adoption choice.
I help them understand that the question they should ask isn't how to give a baby up for adoption, but rather how to come up with a positive plan of action. It is the choice to do the best by your baby by making a loving and thoughtful plan for his or her happiness and well being.
In this article, I will describe a better way to think about your adoption choice.  I will also give you a brief overview of the adoption process.  Please read on to learn how this process works and feel free to contact us even if you aren't sure adoption is right for you.
"Give a baby up for adoption" may not be the right language to describe your choice
When speaking of adoption, most of us are used to hearing people say babies are "given up for adoption" or "put up for adoption."  Some birth mothers I speak with talk about their adoption choice this way.  I am a birth mother (read more about me), and when I went through the process, I never felt that I was giving up my son.  The adoption I had in mind felt like something else, something more like "see you later" than "goodbye", more like "I want what's best for you," not "I can't be a parent and I'm giving up."  Here are some reasons to think of adoption as an adoption "placement" rather than thinking you're "giving your baby up for adoption":
Making an adoption plan is a difficult, selfless, loving choice for your child if you are unable to parent or to provide the life you dream of for your child.
Adoption requires a tremendous amount of strength and careful consideration on your part.  It will likely be the most difficult thing you ever do.  It was certainly the hardest thing I ever did, but it is absolutely the thing I am most proud of.
Today, many adoptions are open. This means you will have the amount of contact you desire with the adoptive family both before and after your baby is born.
Work with an attorney (like me) versus an adoption agency
I find that many women don't realize there are a lot of different adoption service providers to choose from.  These include attorneys, adoption agencies, and facilitators.  You have choices.  Here are some reasons why women choose to work with me and my team:
Adoption is a huge decision, maybe the most important you will ever make.  The birth mothers I work with trust me because I am an experienced attorney who's been though the process personally.  They are confident that I will pay attention to every detail from start to finish and make the process smooth and easy.  This way they can focus on getting to know the adopting family.
There's a lot of paperwork and details.  My team excels at personalized service; two of my team members are adoptive moms who adopted their children through our law firm.  They are here because they know firsthand how wonderful adoption can be for everyone involved.  We love our work and genuinely enjoy working together.  We are an experienced, compassionate, hard-working team of women available to you 24/7.  We can answer all your questions without pressure or obligation as you decide whether adoption is right for you.
I've been in your shoes.  I am a birth mother.  I can share my story with you and the insights I have gained over the past 25 years.
We are great listeners.  We will hear you and understand what you want for your baby and will help you find the perfect family for your child.
Our services are free to you and we can usually help with other expenses
All of my services are free to birth parents.  The adoption will not cost you a penny.  However, I find that some women need help covering other expenses.  Many states, including California, allow birth mothers to receive financial assistance (if you call my office, we'll find out if your state allows this!).  Here are some of the expenses the adopting parents can help you with:
Pregnancy related expenses such as maternity clothing, prenatal vitamins, and other out of pocket pregnancy costs.
Living expenses can also be pregnancy related.  This includes food, rent, utilities, phone and transportation.
We can help you apply for medical insurance if you don't have coverage.  Adopting parents can reimburse you for any medical bills not covered by insurance.  If you can't get insurance, the adopting parents can cover the cost of the pregnancy.
Counseling, if you choose to go, is also covered by adopting parents both before and after the birth of your baby.
Learn how the adoption process works: a very brief overview
My job is to make the adoption process as easy for you as possible.  Your job is to be honest with me about who you are, what you want for this baby, and what support you need (both emotional and financial).  You will need to complete a lot of paperwork, but you probably were expecting that.  Here's a very brief overview of the process.  If you want to call me, I can give you a whole lot of detail:
First step is for us to get to know each other.  Call my office so we can talk about your situation, you can ask all your questions about adoption, get to know me and how I work.  If you decide my services are good fit for you…
Second step is for you to complete paperwork.  This gives me more detailed information about who you are, your medical and social history, and what you are looking for in an adoption family.  If you still think you want to move forward and you send this paperwork back to me….
Third step is to start looking at some wonderful adoptive parents, reading their profiles and looking at photos, deciding who you might want to talk to on the phone and maybe even meet.  If adoption still feels right, you will choose a family, get to know them, and talk about the contact you may want with them during your pregnancy and after the baby is born.
Fourth step is to review the paperwork you will sign that becomes your consent to the adoption.  You cannot sign this paperwork until after the baby is born and you are released from the hospital.  We want you to take this time to confirm that adoption is still a good choice for you.
The fifth and final step is to do the hard work of childbirth and to sign your paperwork after you are released from the hospital.
(Read more about the adoption process)
What about the baby's father…an even briefer overview
Birth father rights vary from state to state.  We are experts in working with, dealing with, and handling birth fathers.  If you want to know more detailed information about birth father rights, click the link below.  Keep in mind that we may be able to work with you on an adoption plan even if:
You aren't sure who the birth father is
The birth father doesn't support your adoption plan
You don't think the birth father will consent to the adoption (his cooperation may not be required…call my office to learn more)
Your husband is not the baby's father
Surrogate motherhood is an incredibly generous way to give back to your community and to help others truly in need. For many women, the reasons for choosing surrogacy are the same.
Women Choose Surrogate Motherhood To Help Someone They Know
Surrogate motherhood appeals to women who have watched their friends or family members struggle with infertility.
They have been a shoulder to cry on for someone experiencing the frustration and heartbreak of being unable to conceive.
They have offered support to loved ones who have been devastated by one or more miscarriages.
They may have seen programs on television or read stories about couples who connect and bond over the surrogacy process and want to experience this unique opportunity to help.
Women Choose Surrogate Motherhood To Help Other Women in their Community
There are many ways to give back to your community, but nothing quite compares to helping a couple realize their dream of a family.
Surrogate mothers don't have to put their lives on hold to be a surrogate.  They can continue to be a stay-at-home mom or can continue to work as they help create the miracle of family for someone else.
Intended parents are frequently very involved with the pregnancy, attending doctor appointments and hosting baby showers.  Working with a surrogate mother allows them to experience pregnancy as well as parenthood
Click here to learn more about how to be a surrogate mother or by calling us at 1-800-877-1880 today.
I can't believe I'm finally going to have my first embryo transfer as a surrogate mom.  The day that we've been working towards has arrived!  With nervous anticipation, I somehow managed a good night's sleep the night before.  My husband and I began our two hour drive to the physicians office after dropping our kids off with family.  I thoroughly enjoyed having a couple hours to visit with my husband on our drive.
When we got to the physicians office, we were greeted by the Intended Parents.  After checking in, I was taken back for pre-procedure acupuncture, which I found to be so incredibly relaxing. The transfer itself is very quick, and completely painless.  My husband, Intended Mother, Physician, Nurse, and Embryologist were all in the room with me.  We transferred 2 beautiful embryos, and all crossed our fingers.  I was so thankful that the IP's were able to be present, and experience the transfer with us, after all this is their baby!
After the transfer procedure, I had yet another round of acupuncture.  By the time we left the physicians office 20 minutes later, I felt like a marshmallow!  Incredibly relaxed and comfortable, my husband and I made our way home, and I spent two days on bed rest.  We had a schedule for our first Beta (test for HCG hormone levels) eight days later.
(Read more about how to become a surrogate mom)
Surrogates moms have to take a lot of medications prior to transfer.  After seeing the doctor for a baseline ultrasound and blood work, I have been cleared to start "cycling." Now my medications have arrived!  I literally received a chilled "pharmacy in a box" (some of the meds require refrigeration) via fed-ex. The box itself wasn't that big.  Once opened, contents seemed to grow! I now have all of the medications and supplies that I will be taking before the transfer.
I start out with Lupron.  Immediately after placing this into the refrigerator, I go online to Google its side effects, which, lets face it, is always an exciting educational experience! Side effects include:  tingling, itching, headache, dizziness, weight gain, joint pain, difficulty breathing, chest pain, nausea, fainting, weakness, amnesia, muscular pain, bone pain, abdominal pain, insomnia, vision abnormality, and anxiety… ready or not, here we go!
This medication is injected every evening into my stomach.  At first I was a little nervous about giving myself a shot, but so far it isn't bad at all.  The needle I use with the Lupron is very tiny, and on most nights I can honestly say that I cannot feel it.  Also, after three weeks, I can report that I have not had any of the lovely side effects previously mentioned!
I am excited to know that we are moving forward, and have a tentative transfer date in mind!